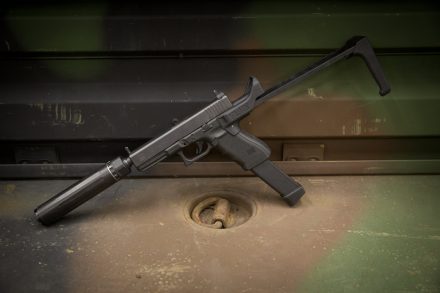 Pistols braces are the current 'in' thing for firearms, so it's no surprise that someone's released one specific for one of the most popular handgun brands on the market. That someone is FLUX Defense, with their FLUX pistol brace for Glocks. Two models are currently on offer: a G17 and a G19 model; both are compatible with other Glocks that share the same frame size (ex: 22, 34, etc. for the G17 model, and 23 and 32 for the G19 model).
The FLUX brace is made of a high-strength, impact-resistant polymer and chromoly steel components, and features an auto deploy system which springs the brace out with the push of a button for rapid deployment.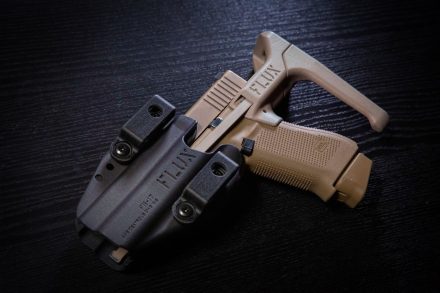 In addition to the brace, FLUX Defense is also offering an IWB/OWB holster designed specifically to work with the brace.
The FLUX Brace G17 model is currently available for purchase, while the G19 model is up for pre-order, and is expected to ship by late March.