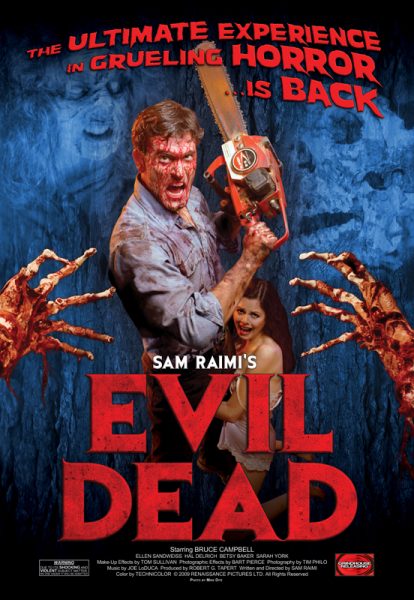 Grindhouse Releasing is bringing the original Evil Dead back to theaters for an extremely limited engagement throughout the US. In celebration of the 4k release of Evil Dead on Blu-ray, this theatrical release of Evil Dead will also be in 4k, with the restoration done from the original 16mm print – and in close collaboration with original director Sam Raimi. The release will also feature a brand new 5.1 surround sound mix, and a completely reimagined soundtrack by original composer Joseph LoDuca.
Information on when the showings will be, and at which theaters is woefully limited. However, Grindhouse Releasing only recently posted the announcement, and they're sure to put up the official schedule on their site in due time: grindhousereleasing.com
Expect this one to pop up at arthouse theaters and Alamo Drafthouses across the US soon!