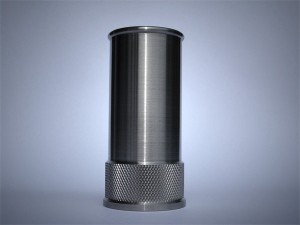 MadeByAmmo's ShotShell is the last shot glass you'll ever need. Inspired by the classic shotgun shell, this premium-grade stainless steel shot glass holds a standard 1.5 fl oz shot and is 100% dishwasher safe. It stands a proud 3″ tall, weighs 4.3 ounces, and is made in the U.S.A. That's right: Berry compliant drinking. Each ShotShell also features a laser etched logo on the base and a soft fabric pouch for storage.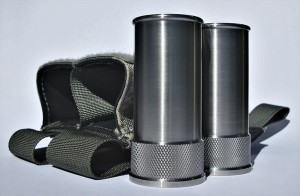 But that's not all. MadeByAmmo also offers the ShotShell Tactical Pack. Made from ACU Digital camouflage canvas, these carrying pouches are built to military specification in similar fashion to the 40mm grenade pouches. Each pouch features velcro straps and removable Malice clips for attaching to belts and bags.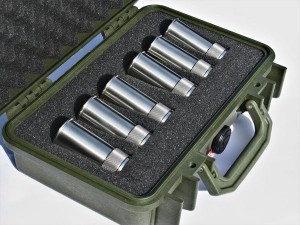 Finally, there's the ShotShell AmmoCrate. Hold 6 ShotShells in a super-tough Pelican case in OD Green, while the three layers of foam insert cushion your shot glasses until it's time to pour.
You can get your ShotShell and more at MadeByAmmo.