Duke Nukem Forever was almost literally taking forever to be released. It suffered countless engine changes, numerous, non-engine related delays, and even the studio developing it closing down for good, all over a 14 year period. Then, the one game we thought would never be released was finally in sight. Many gamers jumped for joy when they saw it in playable form at PAX Prime 2010, or the trailer on the internet made from nearly-complete gameplay, and all the media outlets saying the same thing: DNF will be relased March 3rd! Finally!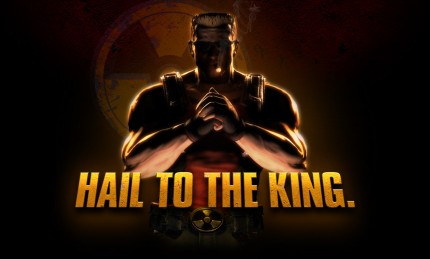 …And then Gearbox Software Head Honcho Randy Pichford had to release this video:
To his credit he does seem genuinely surprised the game is taking another month to be released. And he knows the fans are out for his blood, now. Just keep an eye on it, Randy! First it's a month, then it's 6 months, and before you know it, March 3rd, 2024 is the new release date. But that's all right, because his head will have been on a pike long before that time.
Tags: Duke Nukem Forever, Video Games, Youtube