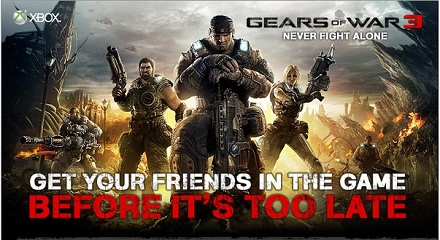 Microsoft is running a promotion for all players of the Gears of War 3 beta called 'Never Fight Alone'. By meeting certain criteria, they would receive extra beta codes to invite friends to participate in the final week of the beta. Through this program, I got two codes, and I'm giving them away, first come, first serve:
CVRD4-27CPH-WXDWC-6P937-T3C6Z
932VH-TPJT7-2WDRD-GXRK3-3TTXZ
If you get a code, don't forget to friend request 'Tactical Fanboy' via Xbox Live if you haven't already. If you don't win, it couldn't hurt to add me anyway. And remember, the beta ends on Sunday, May 15th. Good luck!
Tags: Video Games