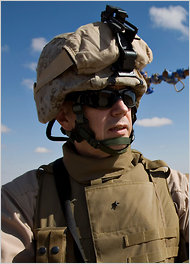 General Allen (command of ISAF, and U.S. Forces Afghanistan/USFOR-A) was recently interviewed on TOLO Television News in Afghanistan, if you're interested in watching it.
According to Afghan informational websites, Tolo TV ("Sunrise" or "Dawn" in Dari and Pashto) is the name of a television service broadcasted from Kabul, Afghanistan. The service broadcasts news and general entertainment programs. The owner is Saad Mohseni who became an Australian citizen, and has now returned to Kabul. Tolo was launched on October 2004, as the first commercial television station to operate in Afghanistan and is a leading private TV channel in Afghanistan (now broadcasting in 14 cities on free-to-air and throughout the region by satellite). It  was started in 2004 and produces and broadcasts "AfghanStar", one of Afghanistan's most popular television series (very similar to American Idol). The show has drawn criticism and threats of violence from religious conservatives and security has been increased around the show. (Recently one of the station's female VJs, a woman named Shiama Reziaee, was murdered after receiving threats for her un-Islamic behavior. In November 2007, the channel received warnings from Muslim clerics and the Culture Ministry for broadcasting a concert of singer Shakira.)
You can watch TOLO TV and other Afghan stations streaming live from here.