The August Tac Girl is a real sweetheart originally hailing from the great state of Georgia. She's pretty, she has an infectious laugh and she quotes John Wayne. There really isn't a lot not to love here!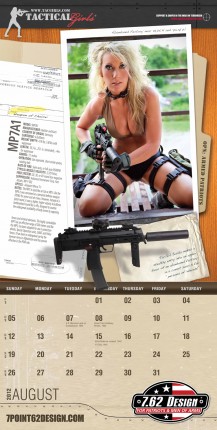 INTREP, JeSiKa, AUGUST TAC-GIRL (1 EA)
Bust: 34DD
Waist: 25
Height: 5'5"
Approximate age? Not tellin', but legal!.
Home town? Atlanta, GA
Currently live? Tulsa, OK
Your personal soundtrack…pick three songs, one to fight to, one to dance to, one to relax to:
1. One to fight to: Not uch of a fighter, but if in the mood I'd like something played by Slipknot…they're pretty hardcore.
One to dance to: DUBstep! Bennie Benassi
One to relax to: Anything by John Mayer
Favorite Rifle Accessory: The bullets!
9mm, .45 or Other: 9mm
Cans or going loud? Going Loud and PROUD!
Tactics: dynamic entry or deliberate search? I like to make a pretty dramatic entranceJ
Preferred Work-out or PT regimen? YOGA
Long-Term Professional Goal? "To live a life where my family will love me & friends respect me…the others can do whatever the hell they please!" ~John Wayne
Hunting, fishing, hiking, camping or hell no I'm staying indoors? Camping. Brings back a lot of great childhood memories.
Favorite sport/team? HOCKEY! The Dallas STARS…love the ACTION & FIGHTS!
Favorite military or action movie? RED DAWN always kept me on the edge of my seat!
Military or Police in your family? I have SEVERAL cousins have joined & served in the military/police force.
What do you think is the best pogie bait? Turkey jerky! Healthy and DELICIOUS!
Favorite camouflage? Pink/Gray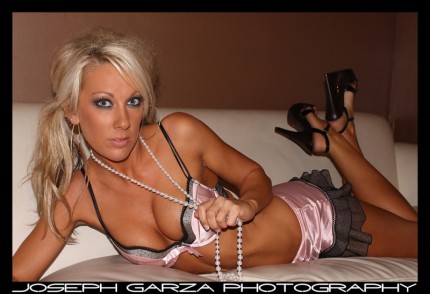 Justice League, Avengers, X-Men, other or hell no I'm not a dork? Not a big fan.
Favorite First Person Shooter Game: Call of Duty!
Fixed Blade or Folder? Folding knife fits better in my handbag
Your website or FB page? "LIKE" us on TACTICAL GIRLS facebook please!
One of the guys from Frontline or History Channel with a cool voice is talking about you in a bio. What does he say?
Jessica is a tuff girl with a soft shell! She can be your best friend or your worse enemy, so play your cards RIGHT! She loves her PINK camos but doesn't mind getting them dirty while off roading in a jeep with NO doorsJ
Check out the poster she did for the Armor Cav last year!
Use Coupon is TGC-JA-12 for $2.99 if you decide to buy a Tac Girls calendar.