Help save a life with Airsoft Extreme. They're sponsoring a special operation on February 18th for Michelle Smith.

Michelle is married to Matt Smith.  Matt Smith has been a long standing member of the airsoft community who has put forth an immense amount of work over the years, but has remained silent, humbly in the background doing work for the community that few have ever know, but all have seen. This Gentleman has created the very image of the airsoft community in the Bay Area (where AEX is headquarterded with a number of organizations that make the Bay Area airsoft community what it is today.  Matt Smith is a close friend of AEX and many others in the airsoft community.   He came to them with a need, a need that is not for him, but for his wife and a need that no one would want to face.  Michelle needs a heart and double lung transplant.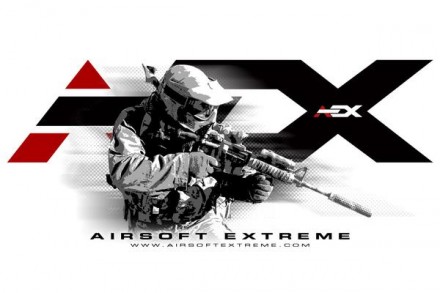 Unfortunately, Michelle's new life will come at a very high price.
A heart/double-lung transplant costs more than $1 million. And that's only the beginning. Even with health coverage, she faces significant expenses related to her transplant. For the rest of her life, Michelle will need follow-up care and daily anti-rejection medications. Post-transplant medications can be very costly, and they are as critical to her survival as the transplant itself. She had a promising career in graphic design, but her illness forced her to stop working in the late-90s, adding to the financial strain.
What if your life depended on the compassion and generosity of others?
The National Foundation for Transplants (NFT) is working with volunteers and supporters to help relieve Michelle's growing burden of expenses. NFT has been assisting transplant patients with advocacy and fundraising support for more than 28 years. Your gift-of $25, $50, $100 or more-will enable NFT to provide Michelle with the financial support she desperately needs.
Fort Ord, Monterey CA.
For more information on the game and how to register, please click here.
Basic Rules
Op BDU's:
RedFor – Multicam, Desert
 BlueFor – ACU, Woodland, OD,
BlackFor – All Black
Game Specs
$30 per person for the entire event, pay at field ($35 late/walk on registration fee.)
18 and over only (We reserve the right to check IDs at the field.)
100% Bio-BBs only (required by the city) $12 a bag at the field
400 fps limit w/ .20 bb's
Full facemasks or full-seal goggles.
Gloves, Knee and Elbow pads recommended!
Pistols required for fighting in the homes.
Tags: Airsoft Extreme