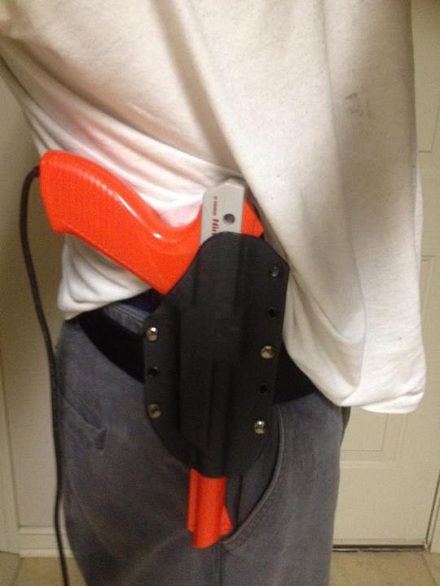 This project by 'A.F. 275 – Gun & Gear Blog' is clearly the coolest non-licensed Nintendo accessory ever, a Kydex holster for the old-school Nintendo Zapper accessory. Stylish and quick on the draw to boot! Too bad it doesn't give you the ability to shoot that damn taunting dog (in the Nintendo version, at least; at the arcade, however…).
Check 'em out on Facebook.
Thanks to Dnine for the tip.
Tags: A.F. 275, Kydex, Nintendo, Video Games, Zapper