Gerber gear offers a selection of knives, flashlights, belts, and other survival tools for the outdoorsman. We purchased a small variety of Gerber survival tools, and put them to the test with our own weekend warriors, our three Boy Scouts. The rules were simple. They could select any of the products that wanted but had to write about their impressions.
Each week, we'll feature a new Gerber product review written by one of the Scouts.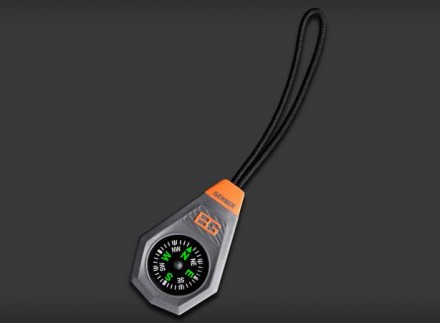 The Bear Grylls Compact Compass is a small survival compass. It has a convenient zipper pull lanyard that allows for attachment to a jacket zipper or key chain. The body is made from a durable plastic.
I think the Compact Compass is great. It is light, durable, and convenient. I kept it attached to my jacket zipper so I could find my proper heading any time I needed. One thing I don't like about it is you can't use it in the dark very well because the compass face doesn't glow.
www.gerbergear.com/Survival/Gear/Compact-Compass_31-001777
Tags: Gerber Gear Round Up