Ace gunner incorporates Tannerite® Exploding Targets into Virtual Vision system
Pleasant Hill, OR (April 4, 2014) – Target secured. Gun raised. A deafening silence envelops the range. The shooter touches one off, narrowly missing the mark. A catcaller barks, "What are you blind or something?" If the shooter were Jim Miekka, his answer would be "why yes, I am." But if the gunner truly was Miekka, well, it's likely the target would have been obliterated and broadcast with a percussion that is distinctively Tannerite®. Miekka doesn't miss all that often.
Miekka, known at his local Hermosa, Florida gun club as "The Midnight Gunslinger," lost his sight at the youthful age of 26. The accident that claimed Miekka's vision damaged a hand as well, but the accredited marksman points out emphatically that the injury hasn't hampered his gun handling skills. In fact, besides being adroit at long-range target shooting, Miekka more than holds his own as a quick-draw gunslinger, knocking down cowboy targets like Wyatt Earp.
On the range, Miekka is able to hit four out of five targets at 100 yards. Think about that. Four out of five targets at a 100 yards, without ever seeing them… To administer that level of accuracy, Miekka, the inventor, combines his uncanny shooting skills with homespun technology.
Miekka invented "Virtual Vision," a system that utilizes sound waves to help blind shooters "see" an 8-inch target at 100 yards. At the core is a scope with a 75-times magnifier of his own creation. Headphones in place, Miekka homes in on pings that ultimately lead him to the bulls-eye. The technology isn't simple, but roundabout terms, essentially uses an artificial imaging device and photo cells to convert electricity into sound, giving whole new meaning to sighting-in a rifle.
Because of Miekka's brainchild, rifle shooting has become a growing recreation for people without sight. Adding Tannerite® Exploding Targets to the equation has further bolstered that popularity. The resulting explosion lets shooters know instantly if they've hit their mark.
Miekka isn't known only for his firearms mastery or invention of Virtual Vision, either. On an even larger scale, the mathematician and former physics teacher developed "The Hindenburg Omen", a New York Stock Exchange (NYSE) indicator that predicts market crashes before they happen.
Suffice to say Miekka is a problem solver. And Tannerite® is proud to be part of one particular solution.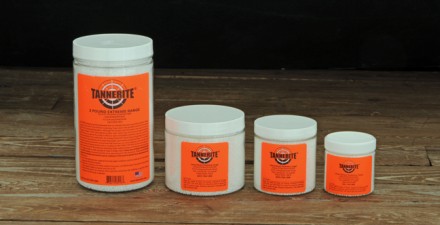 Tags: Tannerite