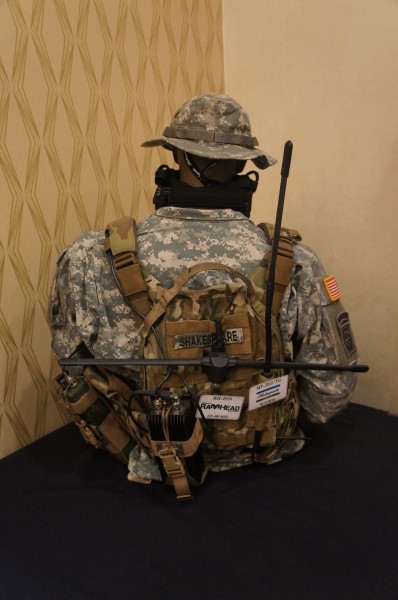 The RamHead Tactical SATCOM Antenna is designed as a wearable hands-free way to send and receive real time information via satellite. It provides high quality voice communications for both mounted and dismounted operations.
Specifications:
Frequency – 225MHz-500MHz
Polarization – Linear
Input Power – 25 Watts (Max)
Gain – 2.14dBi
VSWR – 2.5:1 or less
The RamHead has been tested and proven with the following radios and accessories:
– PRC 152
– PRC 117F and 117G
– PRC 148
– PSC-5
– KMW1031 amplifier
– TSE-RAMP-25 amplifier
– TSE-AMP-MB-50 @ 20 watts
Available from Shakespeare Company, LLC.