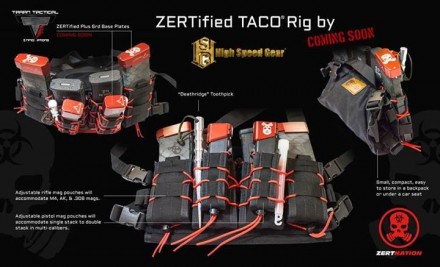 ZERT is currently working with High Speed Gear to produce a ZERT-themed TACO rig. The rig will be small, compact, and easy to store in a pack or under a seat. True to its name, the rig also utilizes HSG's line of TACO rifle and pistol magazine pouches which are able to accommodate a variety of calibers and single or double stack magazines simply by adjusting the bungie.
www.highspeedgear.com
tarantacticalinnovations.com
zertnation.com
Tags: High Speed Gear Inc, Z.E.R.T.