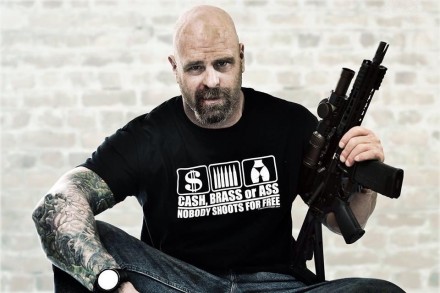 Do you always provide the ammo when you take a few friends along for a day at the range? Well, Freedom Hill's C.B.A. shirt lets everyone know that nobody shoots for free. Printed on the back is a Live Free or Die snake design. The shirts are 5.3 oz Cotton Gildan.
Available in Black and O.D. Green.
About the Company
Freedom Hill Gear was established in 2013 in Gilsum, New Hampshire after the owner won the right to retain a firearms range on his property. Freedom Hill Gear focuses on education of firearms use in New Hampshire, providing basic and advanced training, along with NH-themed merchandise. Later this Summer, they will be hosting a couple of classes by Rob Pincus and DRF Training.
freedomhillgear.com/?product=freedom-hill-c-b-a-shirt-black
Tags: Freedom Hill