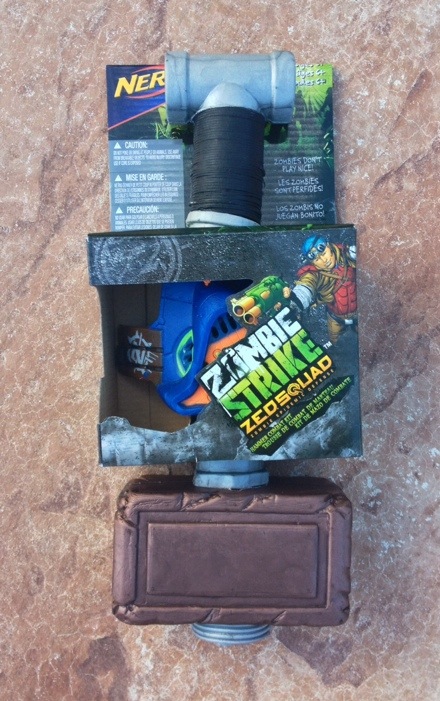 The NERF Zombie Strike Hammer Combat Kit consists of a NERF Hammer melee weapon and mask.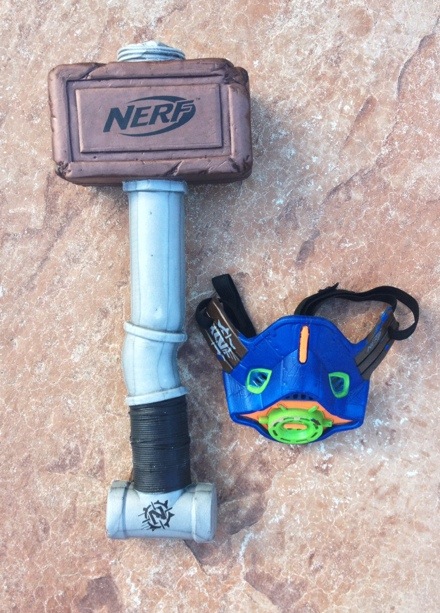 The Hammer features the apocalyptic 'wear-n-tear' look as the rest of the Zombie Strike line, such as appearing to having been made from cobbled together materials (bent pipe with wrapped wire grip combined with a brick strike head) and featuring markings and Zombie Strike branding. The mask is a bit more colorful, being made from foam with dual elastic retention bands.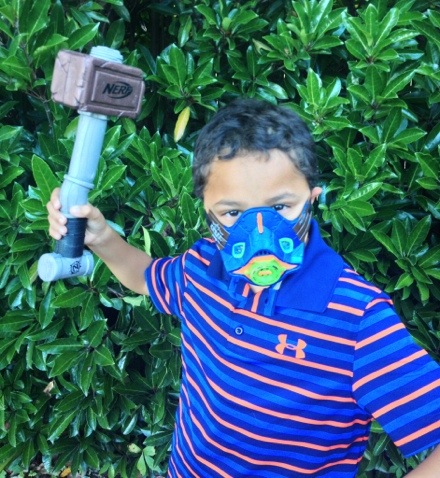 Here's one of our very own Amigos showing just how menacing this 'combat kit' can be. The shirt matching the mask was just a happy coincidence.
The Hammer Combat Kit should be available for sale wherever Z-Strike/Zombie Strike products are sold. We got ours at Target.
www.hasbro.com/nerf/en_US/zombie/shop/browse.cfm?N=252+63+1195
Tags: NERF