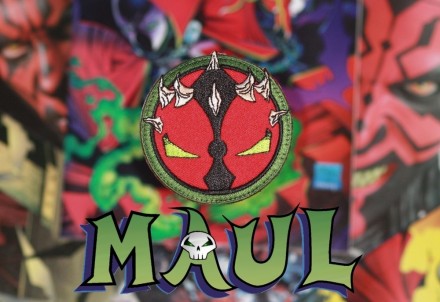 Remember Spawn? 90s anti-hero amoral mercenary betrayed by his boss and turned into a warrior of Hell?
What about Darth Maul? The only good thing to come out of Episode 1?
Well, the fine folks at Tacticulture have combined the two into a slick looking Velcro backed patch. $2 from every patch will go directly to the Comic Book Legal Defense Fund.
Limited to a run of just 100.