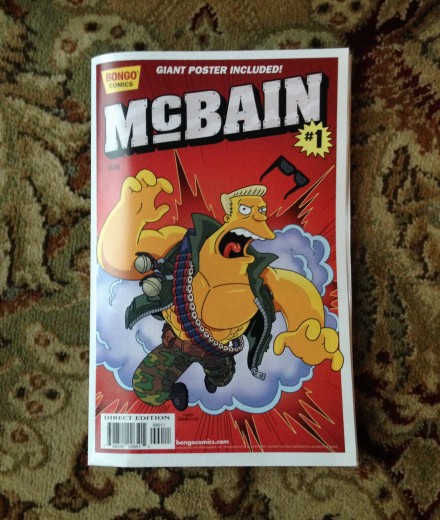 Today at the comic book store, we picked up the first issue of McBane, a new comic based around the action hero parody McBane from The Simpsons. Now, in addition to the comic, you also get this awesome movie poster for 'Have Bodybag, Will Travel', the latest McBane flick.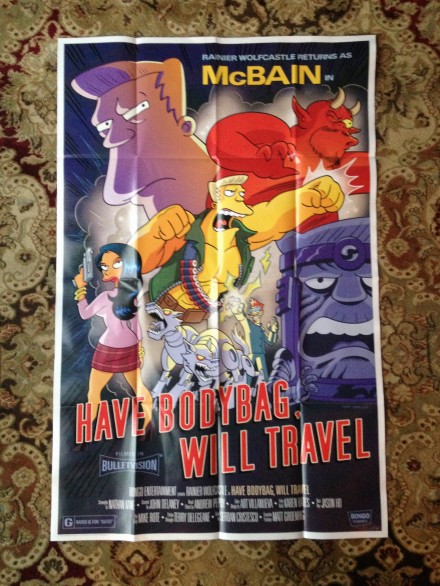 What's really unique about this issue is the comic is also the poster: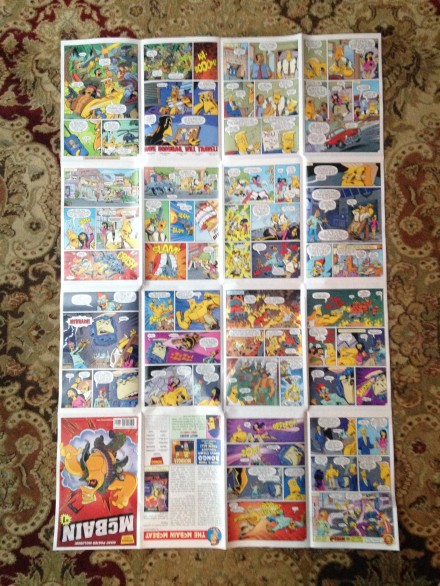 Makes it a bit hard to read, but it's also really cool. In all honesty, though, I'm hoping this stays a one-off kinda thing, and it doesn't become a trend.