The PTS Syndicate booth had a strong showing at this year's SHOT Show, with a wide variety of new products and accessories on display.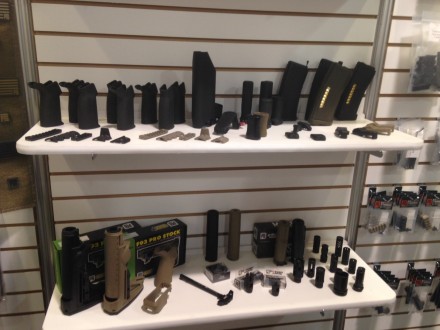 Drop-in pistol grips were on display, available in multiple angles with texturing. Foregrips were also on display, including a stubby grip, and a long KAC-style grip.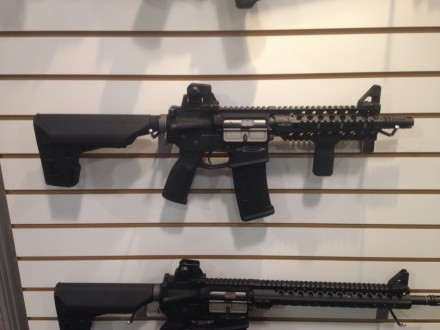 Centurion Arms licensed guns were on display.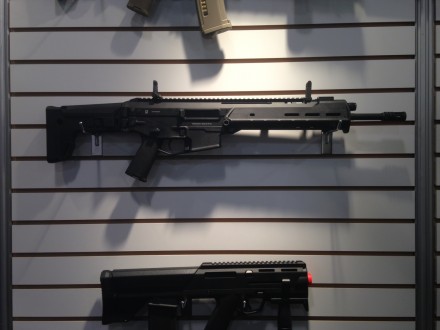 A Gas Blowback Masada will soon be available, and will be compatible with LM4 magazines.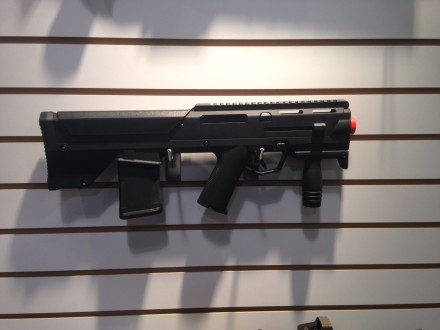 Perhaps the most exciting upcoming addition to the PTS line is the Gas Blowback PDR-D. Slightly longer than the electric PDR-C due to the gas action, it will also come with a short, '20-round style' magazine, although it will also be compatible with LM4 magazines. The PDR-D is set to come out by year's end.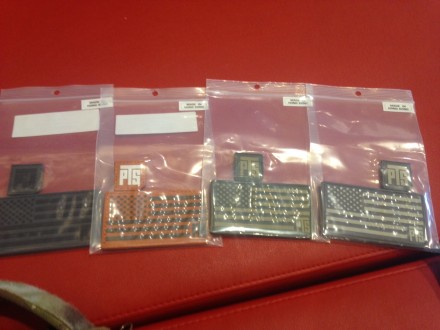 Additionally, PTS has their own line of PVC US flag and logo patches, available in a variety of colors.
Tags: PTS Syndicate