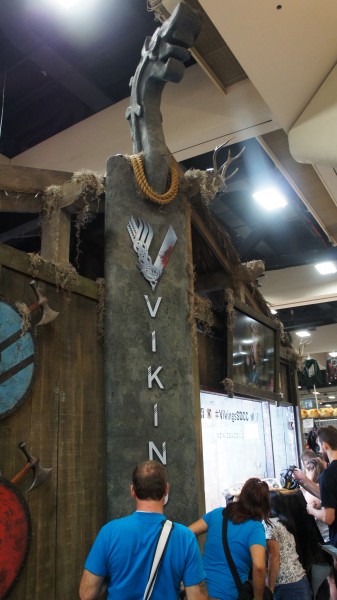 To promote their show 'Vikings' at San Diego Comic-Con, History channel has set up a "Bludgeon Booth" at the convention.
In the Bludgeon Booth, attendees get dressed up in Viking garb, choose their weapon, and, with all the strength and battle rage they can muster, slam the weapon down on a platform, upon which an attendant sprays them with red, sugary blood. This entire event is recorded in slow motion, mixed with footage from the show, and emailed to the attendee to do with as they wish. The above video is my own run through the booth; it was a lot of fun!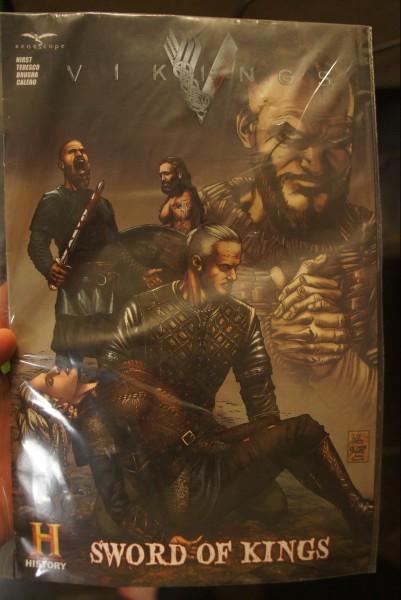 What do attendees get for participating in the Bludgeoning Box, aside from the satisfaction of being coated in fake blood? A Vikings comic book, and a Vikings-branded drinking horn, which also allows the owner discounts on beer at select bars in the gaslamp district.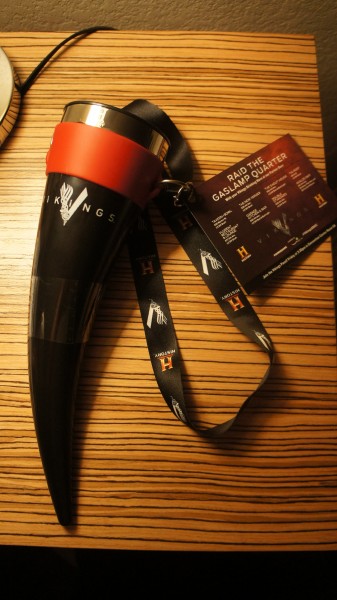 Easily one of the best booths at this year's SDCC. Makes ya want to buy some appropriately themed Nordic warrior shirts, some armor to go over 'em, and an ax to split heads.
Tags: Comic Con, History Channel, SDCC, Vikings