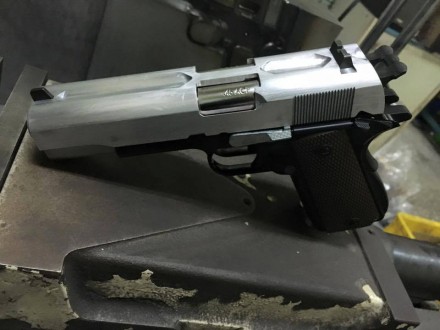 Have you taken a look at Arsenal's Double Barrel 1911 and thought to yourself "Gee, I would sure love an airsoft version of that!" Well, the folks at WE Airsoft have you covered, as they've recently unveiled their upcoming Double Barrel WE 1911 airsoft pistol. It's been engineered with a unique double-hammer assembly and double-trigger assembly, and is currently undergoing intense testing.
There's also a video, but unfortunately I've never had any luck with embedding Facebook videos, so you'll have to follow the link instead: www.facebook.com/weairsoft/videos/vb.302822296408552/1112394138784693/?type=3&theater
Stay tuned for more info as it becomes available.
Tags: WE Airsoft