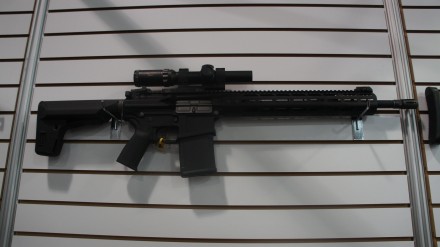 My friends over at the PTS booth had a lot of great stuff to show me, some of it already on the market, some of it new for 2016, but there was one product that caught my attention above all the others: the PTS Mega Arms MKM .308. Built around the Mega Arms MKM platform, the MKM .308 is based on a real steel .308/AR-10 rifle, and it shows. It's not only a hefty beast of a gas blowback rifle, but the bolt itself is a monster; you can feel it slam forward with quite a bit of force for an airsoft rifle. Additionally, the MKM .308 will be capable of semi-auto and 3-round burst fire.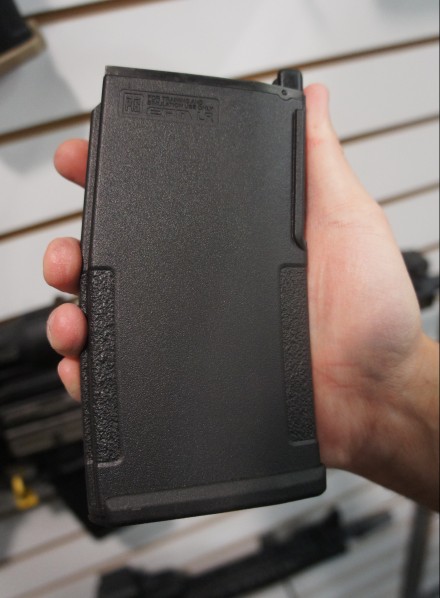 The magazine that comes with the MKM .308, the EPM LR, is a proprietary mag built to PTS' own specifications just for this gun, and quite frankly, it's heavy enough to cause extreme bodily harm if used as a blunt instrument.
The MKM .308 will be available later this year from PTS.
Tags: PTS Syndicate