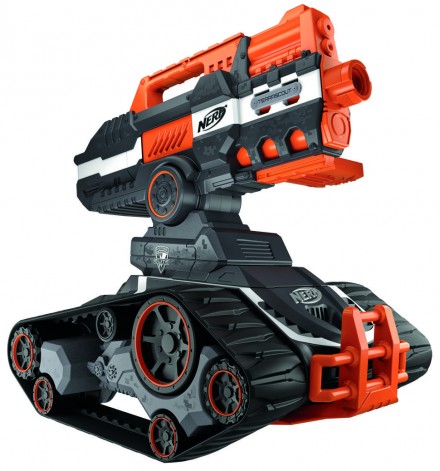 NERF's TerraScout, the RC NERF blaster drone that was unveiled back in June, is now available in stores. The TerraScout is a blaster drone that features a 720p video camera, which can be controlled via an included remote; the remote features an integrated LCD screen for live viewing. An additional detail that has come to light is users can record the video feed onto an SSD card.
The drone itself comes complete with an 18-dart mag/clip, which it fires full-automatic, and is compatible with NERF N-Strike barrel extensions. It is also capable of traveling on (mostly) all terrain via its tank-like treads.
MSRP is still $200, so this one might have to wait until Christmas.