Umarex's 'Legends' consists of full-auto blowback action bb guns patterned after iconic weapons, or as Umarex's marketing puts it, "Designs that changed history". Two of the guns in this line caught my eye, the M712, and the MP, which is also new for 2017.
M712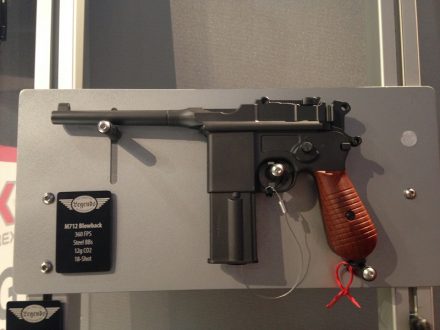 The M712 is patterned after the M712 "Schnellfeuer" or "Fast Fire" C96 Mauser, which was capable of full-auto fire and sported a detachable magazine. Umarex's bb version follows suit, featuring full metal construction, full-auto or semi-auto fire, and an 18-round detachable magazine, which also houses the CO2 cartridge needed to power the gun's action.
MP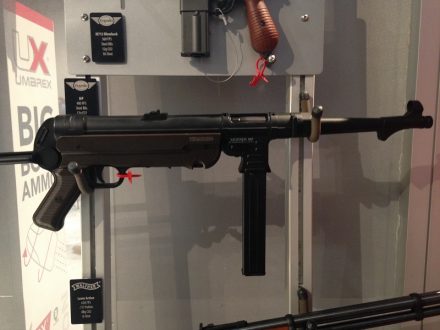 The MP is patterned after the iconic MP40, and like the M712 above, features full metal construction and select fire. The MP's action is powered by two 12g CO2 capsules which are housed in the 60-round detachable magazine. The MP comes complete with a folding stock and adjustable rear sight with fixed front post.