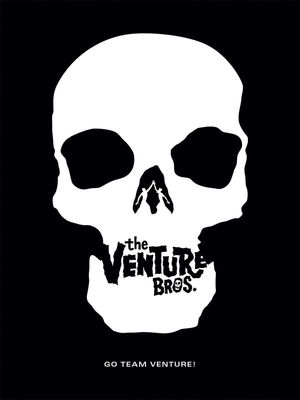 Venture Bros., the loving tribute/parody to the classic Hanna-Barbera adventure cartoons of the 60's and 70's, particularly Johnny Quest (although other inspirations are apparent), is now the subject of a making of/art book published by Dark Horse. The book, written by Ken Plume, with extensive input by Venture Bros. creators Jackson Publick and Doc Hammer, features behind-the-scenes content spanning all 6 seasons of the Venture Bros., along with original sketches and never-before-seen artwork. Check out the official product page below to see where it is sold.
www.darkhorse.com/Books/20-077/Go-Team-Venture-The-Art-and-Making-of-the-Venture-Bros-HC
Tags: The Venture Bros.