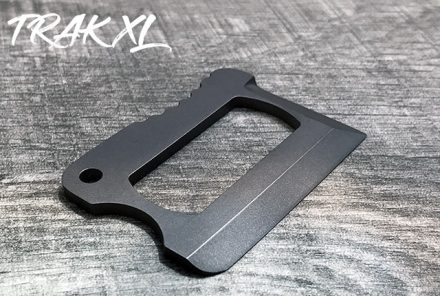 The TRAK XL is an EDC utility knife currently up for funding on Kickstarter.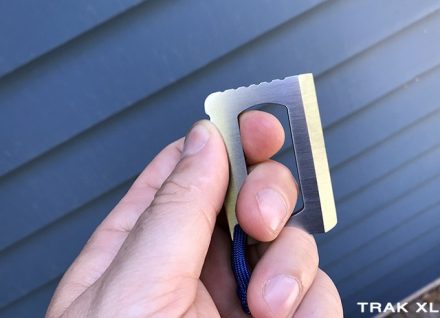 A larger version of the successfully-funded TRAK knife, the TRAK XL features a unique 'Secure Grip Retention System', which consists of a two-finger retention opening with a ring finger hold on the bottom, and anti-slip thumb jimping along the spine and top of the knife. The TRAK XL is being offered in two blade materials: titanium and S35VN stainless, in multiple finishes, including anodized colors for titanium, and cerakote for both.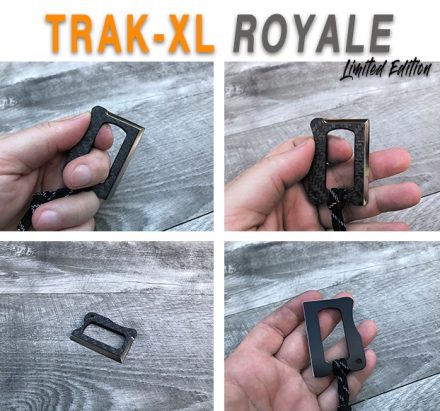 There's also a Kickstarter-exclusive TRAK XL Royale, with a titanium base layer with a carbon fiber shell. This version will be limited to 50 knives.
For more details and to fund the project, check out the link below:
www.kickstarter.com/projects/1975082129/trak-xl-a-compact-titanium-edc-utility-knife-and-t/description#