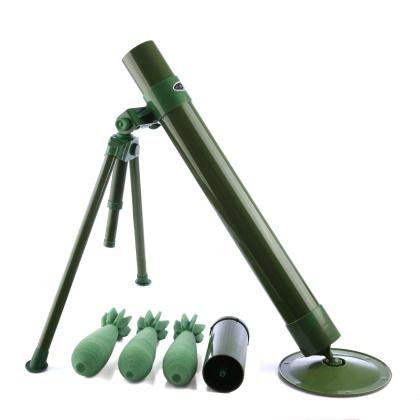 The 60mm NERF Mortar is not an official NERF product, but with its large foam mortar shells, the inspiration is clear. Modeled after an actual 60mm Mortar, the NERF Mortar is made of plastic, weighs about 3 lbs., and comes with three foam mortar shells. The reported range is just around 6 meters, so you'll have to forgo any long distance shots, but it'd be a neat addition to any NERF war.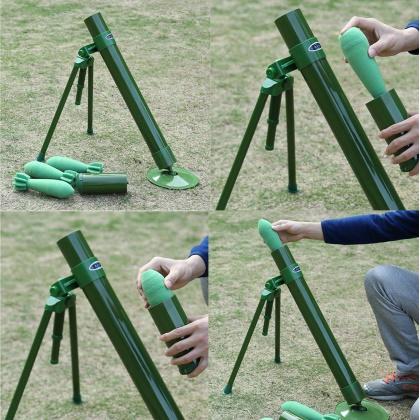 If you're curious about the plastic cylinder that accompanies the shells, that's the priming device. There's a spring assembly built into every round, and that priming device is used to depress the spring which then locks into place, readying the round to fire. Once the round is primed and dropped into the mortar tube, the mechanism is activated by a protrusion in the tube and the round comes shooting out, like a real mortar; actually pretty ingenious.
hangitfire.myshopify.com/collections/recently-added/products/60mm-mortar-nerf
Tags: Hang It Fire!