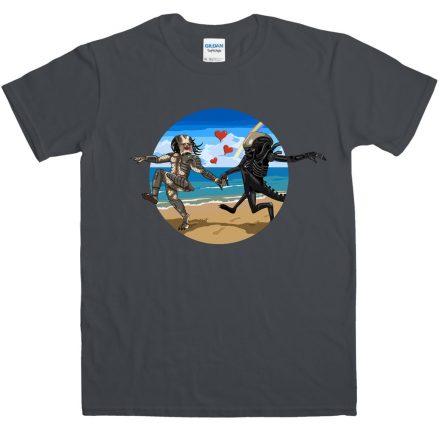 UK-based Jim'll Paint It is a collaborative online storefront which consists of the works of an artist named Jim, and the "thousands of complete strangers who send him their weird and wonderful ideas.", which are then turned into prints and printed on clothing items for sale. Unsurprisingly, many of these works happen to feature pop culture from various decades, including this A♥P t-shirt, which depicts one of the greatest hunters and one the greatest biologically engineered killing machines in the galaxy having fun at the beach, rather than trying to tear each other's throats out, like usual.
I'm also partial to the "Dad's Army of Darkness" print, because, we'll, it's inspired by 'Army of Darkness'.
You can check out the rest of Jim's products at jimll.co.uk.