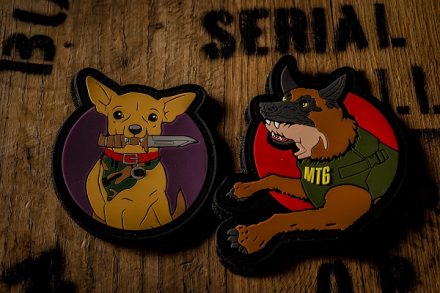 The latest addition to We Like Shooting's Meal Team 6 patch collection, Que-9 is based on the Taco Bell Chihuahua; his story is, The King found him as a pup during an anti-cartel operation. Like the last MT6 patch set, the Que-9 set consists of a 'mascot' design and an 'operator' design, with both designs being featured on a Velcro-backed morale patch and sticker.
welikeshooting.com/product/mt6-que9
The rest of the set can be found here. Aside from The King and Que-9, We Like Shooting also has the KFC Colonel and Wendy from Wendy's.