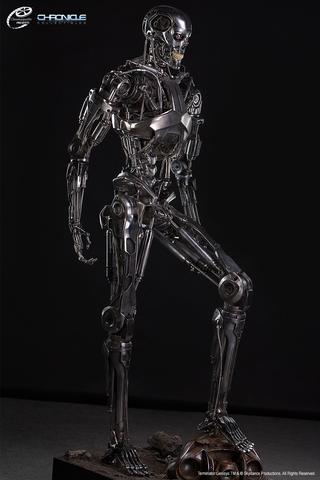 If you've ever had a strong desire to own a life-sized T-800 Endoskeleton model, then Chronicle Collectibles has you covered.
Coming in at an impressive 78″ in height, the T-800 Endoskeleton model is based on its apperance in Terminator Genisys, and is based on both the original production molds, and digital files used for the film. Each figure will be custom made by hand, and features custom chrome plating, red LED eyes, and a removable brain chip, as well as limited articulation in the forearms and fingers.
The Terminator Genisys T-800 model is currently available for pre-order, and will be limited to 100 pieces.
chroniclecollectibles.com/collections/featured/products/endoskeleton