Here is something you may have missed; we certainly did, the NERF Star Wars Amban Phase-Pulse Blaster! There aren't very many things that go together quite like peanut butter and jelly, but combining the worlds of NERF and Star Wars might just be one.

This blaster is based on the weapon used by Din Djarin, the main character of the hit Disney+ series The Mandalorian. We figured with Season 3 dropping recently, you might be rewatching!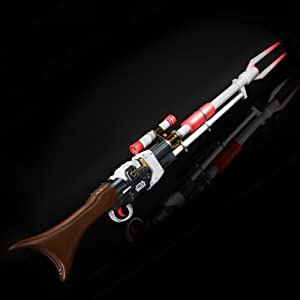 The blaster is designed to look just like the one used in the show, with a sweet mix of sleek and futuristic appearance with a little bit of old school. It has a long barrel and is primarily silver and black in color, with orange accents. Although there are a few versions of this blaster floating around, we're focusing on the limited edition one because it's the niftiest.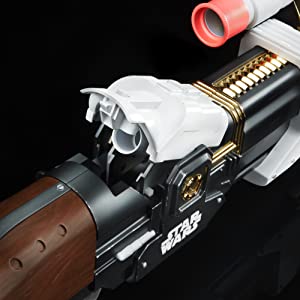 The NERF Star Wars Amban Phase-Pulse Blaster is one of the most powerful NERF blasters currently available. It supposedly fires foam darts up to 75 feet away, which is quite impressive for a toy. The blaster can hold up to 10 darts at once, and it comes with ten darts included in the box, but we both know you should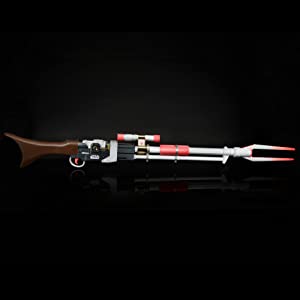 The blaster also has several cool features that make it stand out from other NERF blasters. For example, it has a scope that can be attached to the top of the blaster; the scope apparently has an Illuminated lens. No magnification, but it adds some cool factor. The blaster also has a loading lever on the side that makes it easy to reload darts quickly.

The NERF Star Wars Amban Phase-Pulse Blaster is recommended for kids ages eight and up. It is currently available for purchase from several retailers, including Amazon and Walmart, for around $120. However, at the time of writing this, it is on sale over at Amazon for $79. The NERF Star Wars Amban Phase-Pulse Blaster is a must-have for any NERF or Star Wars fan.