Austin, TX (March 20, 2019) — Black Collar Arms is in production! Our Remington 700 short action-compatible Pork Sword Chassis will be shipping to customers next month. In the meantime we're taking pre-orders (which, for a couple more weeks only, will come with a free Warfighter Tobacco cigar!) and have now made it even easier for our customers: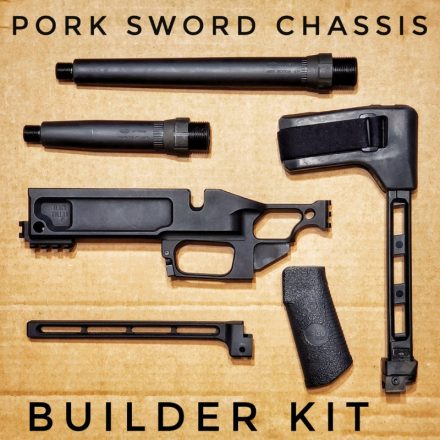 Announcing the Pork Sword Chassis Builder Kit!
Intended to provide most of the critical components for your pistol build project, we've bundled our 7075 aluminum chassis and 4-slot FARend with an SB Tactical FS1913 pistol brace and the pistol-length barrel of your choice. Then we've thrown in one of the best grips available for this size firearm, the ERGO Swift Grip, at no charge.
With factory stripped actions starting at around $300 and magazines around $28, a complete Pork Sword Chassis pistol is possible for just under a thousand dollars.
Click to Visit Our Builder Kit Page
Announcing straightforward payment plans!
Our $299.99 chassis and $125-$160 barrels are a heck of a deal, but we aren't stopping at awesome prices. For all of our Builder Kits (and many future items) our customers now have the ability to put 33% down and pay the balance over the next two months. No fees or interest or anything silly like that.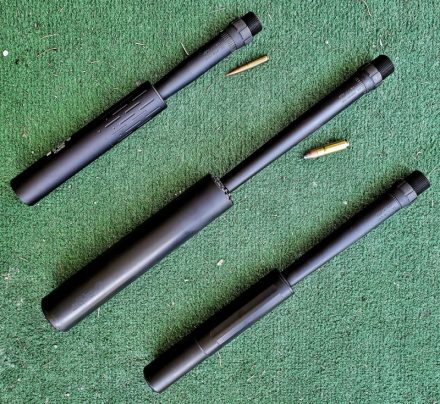 Announcing pistol-length barrels for the Remington 700!
Off-the-shelf shorty barrels for the R700 aren't easy to find, so we've done the hard work for you. We're proud to offer 300 BLK, .458 SOCOM, and .308 Win barrels in lengths from 6.5 inches to 12.5 inches and starting at just $125!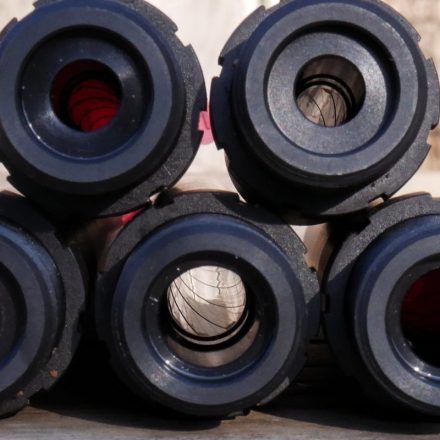 Quality is top notch with clean threads, square shoulders, 41V50 construction, and a really slick lock nut system. Most Remington 700 barrels must be installed professionally, but thanks to the Savage-style lock nut on these bad boys you can install at home with just a few readily-available tools. Heck, it allows caliber changes in about 15 minutes. All while retaining better-than-factory accuracy in most cases.
Click to Visit Our Barrels Page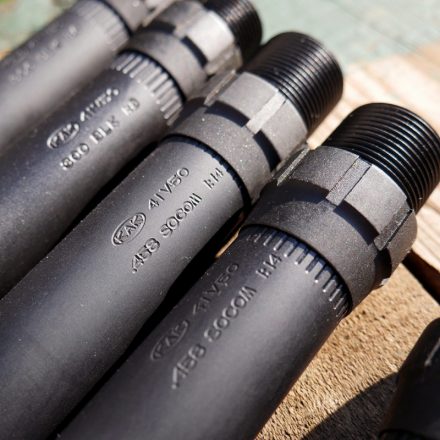 Questions? Visit our "Building a Pork Sword Pistol" page to learn more about how to build a bolt action pistol. From components to process to other options, we tried to cover it all.
More questions, feedback, concerns, or naughty pics to share? Email our boy Jeeves at [email protected] or find us on Instagram, Facebook, and www.BlackCollarArms.com