Over a dozen new colors and patterns now available for all MPA rifle and chassis orders.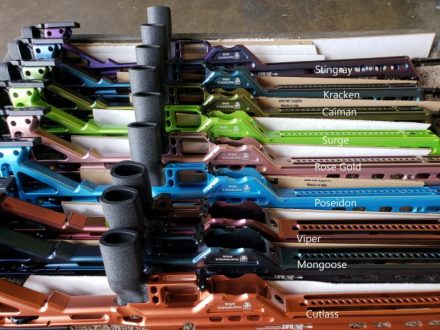 Comer, Ga. (May 2019) – MasterPiece Arms (MPA), manufacturers of the MPA BA Rifles and Chassis Systems, is pleased to introduce over a dozen new color or pattern options for their popular MPA rifles and chassis. The new color options include Stingray, Kracken, Caiman, Surge, Rose Gold, Poseidon, Viper, Mongoose, Cutlass, Ingot, Multicam, Multicam Black, and Patriot.
Any of these new colors can be added to an MPA rifle or chassis order; simply select the color or pattern and add it to your order. MSRP ranges from $150.00 – $350.00.
MPA makes every effort to get the product to the customer as quickly as possible. These are hand-built precision instruments and not production components. To see MPA's latest delivery and lead times for all Bolt Action Rifles and Chassis, visit https://masterpiecearms.com/bolt-action-rifle-and-chassis-current-delivery-times/.
For more information on MasterPiece Arms and their product line of rifles, chassis systems, and accessories, visit www.masterpiecearms.com.