For Immediate Release – HOUSTON – Comp-Tac® a leader in high quality holsters for competition, concealed carry, and duty use, recently released new basket weave Kydex® variants of many of its most popular products.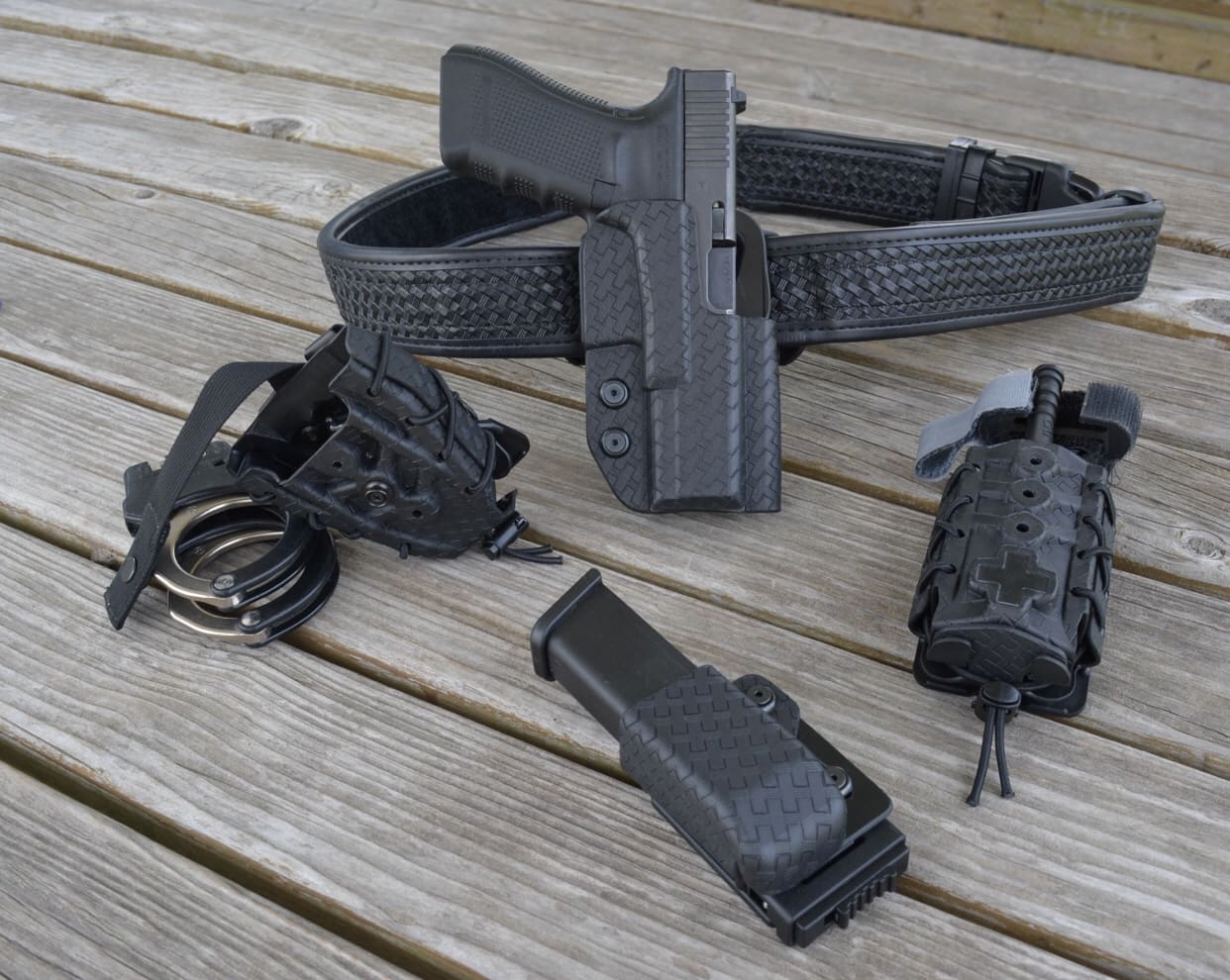 Comp-Tac® has enhanced their products by imprinting a basket weave finish on their high-quality, air-craft grade Kydex® . Because the pattern is imprinted into the Kydex® it will not rub off or wear over time. It gives a long lasting visual as well as tactile feel of basket weave on the customer's favorite holster, mag pouch, handcuff or tourniquet TACO® product. In addition to the basket weave finish, the stenciling of the item's make and model has been moved to the back to maintain the clean look the basket weave offers.
"A large number of law enforcement officers are required to carry basket weave finish on their gear as part of their department regulations," explained Bill Babboni, High Speed Gear® Vice President of Sales and Operations. "For many, this has limited their product choices. Now that Comp-Tac® can create a basket weave pattern on Kydex® products, we hope to expand those officers' choices and allow them to carry the gear they need and want while still meeting their departments' requirements."
Available in black Kydex® only, basket weave finish is available for the International™ Holster, Warrior Holster, Single Magazine Pouch PLM, Kydex® Tourniquet TACO® and Kydex® Handcuff TACO®.
International™ Holster Basket Weave – SKU: C846 – MSRP: $77.00
Warrior™ Holster Basket Weave – SKU: C847 – MSRP: $85.00
Single Mag Pouch PLM Basket Weave – SKU: C848 – MSRP: $36.00
Kydex® Tourniquet TACO® Basket Weave – SKU: 11TQK0BW – MSRP: $43.00
Kydex® Handcuff TACO® Basket Weave – SKU: 11DCK0BW – MSRP: $41.00