This article was originally featured on Soldier Systems Daily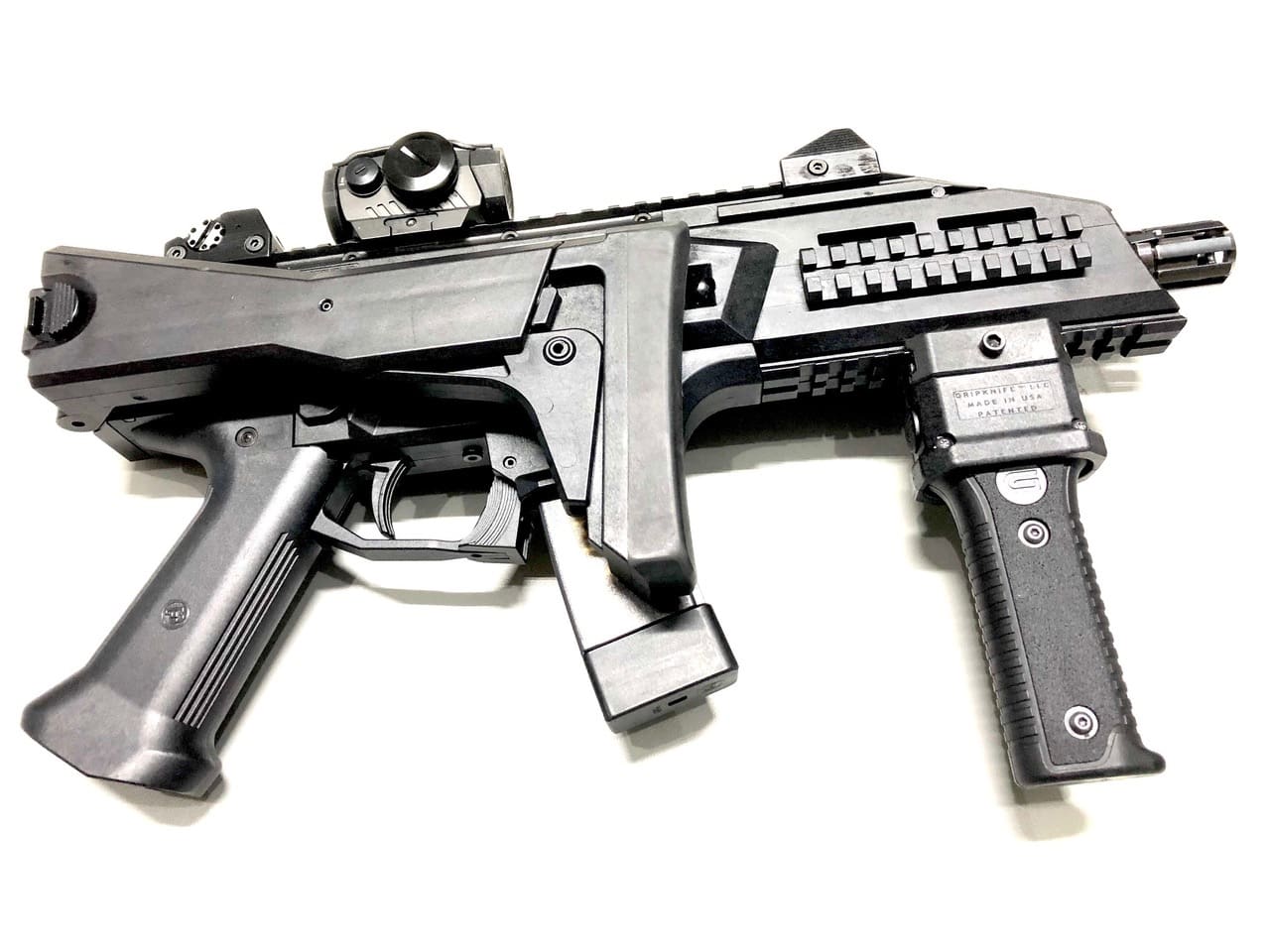 .
This isn't the first time we've mentioned Gripknife and it probably won't be the last. In storage mode it looks like an oversized foregrip.
The blade stores in the handle and once disengaged from the Picatinny rail compatible mount it extends into position.
DETAILS:
Gripknife – 4" Patriot
Knife Type: Foregrip
User: Ambidextrous
Mechanism: Out-The-Front
Action: Magnetic Assist ™ Spring Assist
Overall Length: 8.10″
Overall Mounted Length (From Tactical Rail): 5.50″
Blade Type: Spear Point, Single-Edged
Blade Grind: Flat
Blade Length: 4.00″
Blade Material: M2 (54-56 HRC)
Blade Width: ?1.06″
Blade Thickness: .187″
Blade Finish: Black Nitride
Handle Material: Zytel
Handle Color: Black
Handle Texture: 60 Grit
Handle Width 1.50″
Handle Thickness: .96″