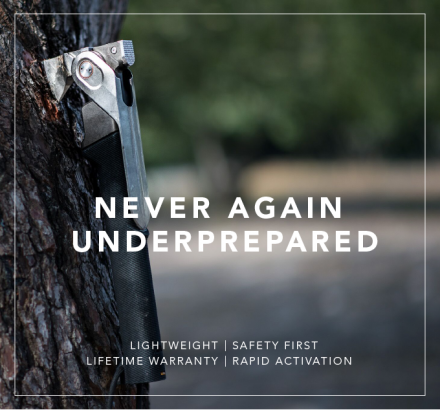 The COMBAR, "an incredibly rugged heavy-duty multi-tool", is a project currently up on Kickstarter. The project was started by Delaware-based ACLIM8, an outdoor solutions company formed by ex-IDF Special Forces officer and outdoor lovers.
The COMBAR is made of aluminum, titanium, and stainless steel, weighing in at only 3.2 lbs., and features 3 main tools: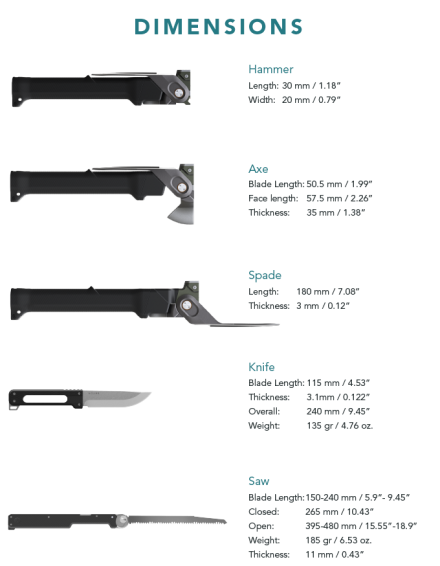 – A hammer made of 420J2 steel with a textured finish
– An axe with a blade made of 420J2 steel and a cheek made of 6AL-4V titanium
– A spade made of 6AL-4V titanium
Additionally, the COMBAR features a storage magazine that stows into the grip, allowing the user to securely store addional survival materials as needed.
The Pro version of the COMBAR also comes with two additions:
– A drop-point blade survival knife made of 420HC steel, with a glass-reinforced nylon handle
– A hand saw that uses standard replaceable 6″ – 9.45″ blades
The COMBAR has reached its funding goal at the time of writing, however the project will continue until June 7th, so if you're interested in supporting the project, you've got plenty of time.
www.kickstarter.com/projects/1349260918/combartm-an-incredibly-rugged-heavy-duty-multi-too