Posts Tagged 'COD'
Sunday, May 5th, 2013
'Nother year, 'nother CoD.
Wednesday, May 18th, 2011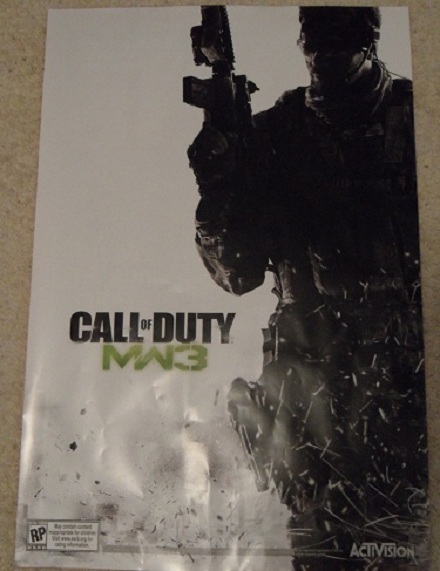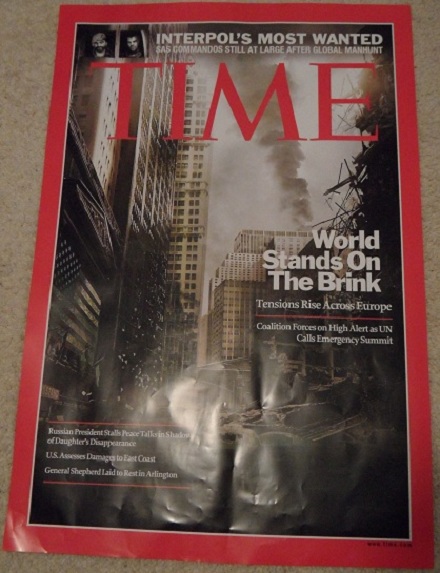 The title says it all. If you pre-order MW3 at GameStop you get this poster. The front shows what could possibly be the cover box art, while the back details a fake Time magazine cover that, quite honestly, spoils a bit of the game's story. Easily worth the $5 minimum. But sadly, I found no secret URL or code on the poster a la Black Ops.
Call Of Duty: Modern Warfare 3 will be released on November 8th, 2011.