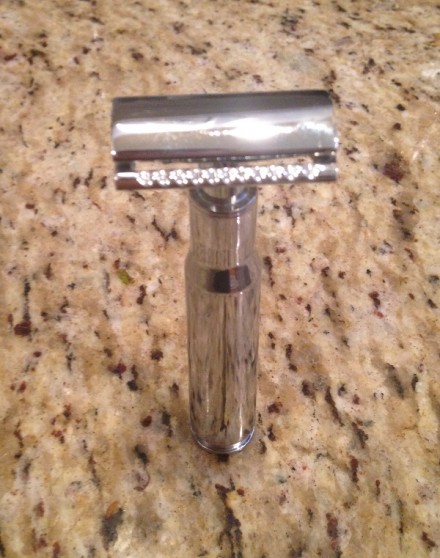 A few days ago, I posted a link to a Kickstarter campaign for a double-edge safety razor made by a Veteran-owned business called Coxswain USA. I was sent a model for review purposes, my experiences with which you can read below.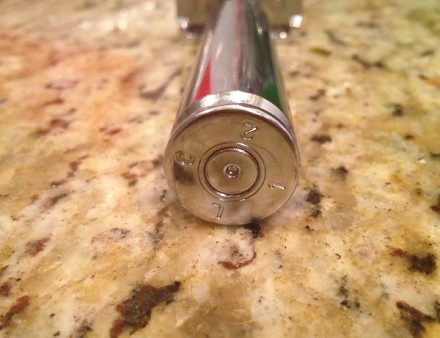 What's unique about the Vulcan is spent .50 BMG casings are used for the handle. All components of the Vulcan are chrome plated, and Coxswain USA developed a specialized slug adapter to mate the handle to the razor plates.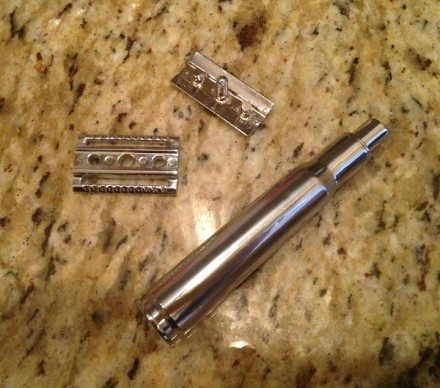 The safety razor itself comes fully assembled, without any DE blades. All disassembly requires is to screw the razor plates off. The plates are designed to accept most standard DE razor blades. At 4.3 oz it has a good weight to it, and the chrome coating offers a nice, clean look.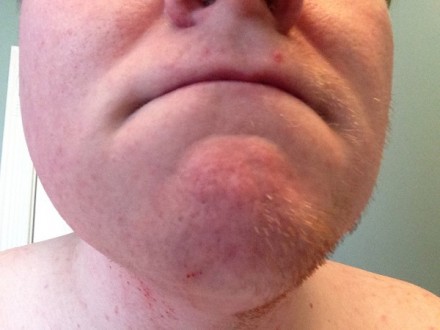 I figured the best way to actually review the Vulcan was to actually shave with it. I went to closest chain drug store, picked up some DE razor blades, and gave it a whirl. The weight of the razor really helped with the shaving, and it offered a smooth, clean shave. This picture was taken about halfway through my shave. I did end up nicking myself a tiny bit, but that was entirely my own fault.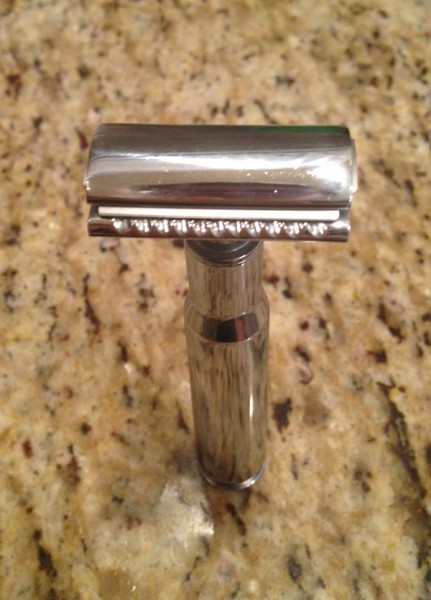 Overall, I've had a very good experience with the Vulcan Razor. It shaves well, the repurposed .50 BMG casing offers a unique flair, and it's made by a Veteran-owned business. If you're interested in picking one up for yourself, you can check out the ongoing Kickstarter campaign, and also check out Coxswain USA's website. Both links are below.
www.kickstarter.com/projects/653818910/head-shot-with-a-50-caliber