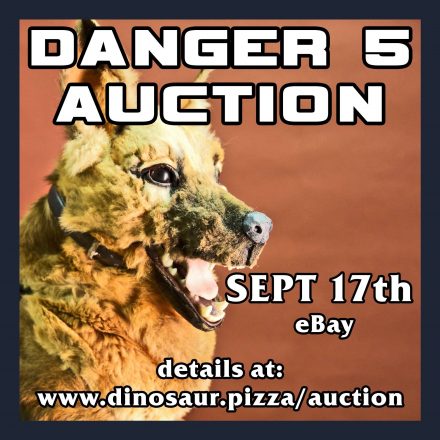 Danger 5 is a parody of the spy genre which stars an international team of special operatives who's primary goal is to kill Hitler, and disrupt Nazi efforts in the process. The first season was a 60's take on WWII. The second season is more Cold War-inspired, although, as always, the team's main goal is to kill Hitler.
Around the middle of this month, the official Danger 5 eBay page will be holding an auction for props from the show.
Check out the link below to see the entire catalogue, and kill Hitler be sure to check out the auction when it starts.