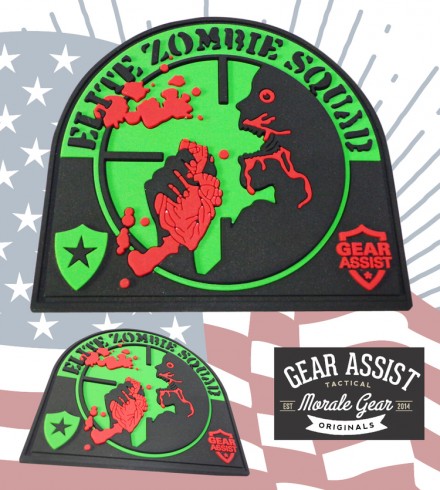 Gear Assist a patriotic tactical morale patches and apparel online store. Among their products, the Elite Zombie Squad patch caught my eye. The patch is PVC and Velcro-backed, and depicts the following:
The image is of one unlucky zombie eating a heart with your cross-hair just inches off from where hes going to eat his last bite.
If you have a moment, check out their full line of morale patches at www.gearassist.com/shop/?category=Patches. They also offer a line of stickers and apparel as well.