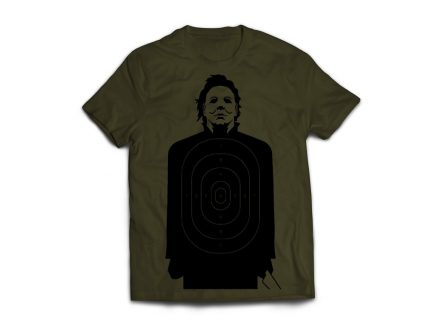 This shirt, related to the 'Halloween' 2018 sequel/reboot film, features a pretty cool design of Michael Meyers/The Shape as a paper shooting target. The artwork was designed by Chris Bilheimer, and is printed on an olive drab 100% cotton t-shirt. Available in sizes X-Small – 2XL.
www.sacredbonesrecords.com/products/target-practice-t-shirt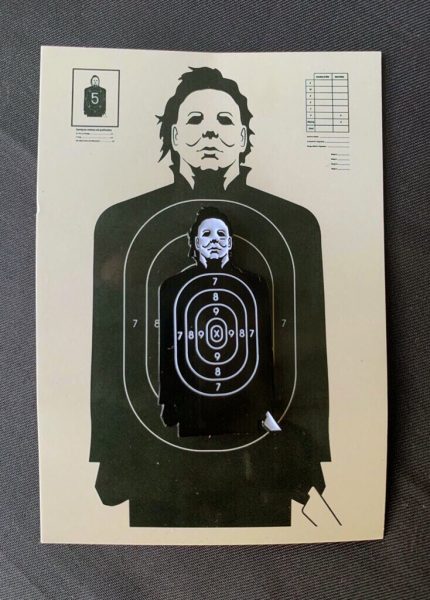 It's also available in pin form, for those who's interest lies more in pins than t-shirts.
www.sacredbonesrecords.com/collections/john-carpenter/products/halloween-target-practice-enamel-pin
Of course, the real shame here is that the paper target itself is not available for purchase in an official capacity. Definitely looks like something Laurie Strode would have had hanging up in her backyard range in the recent film.