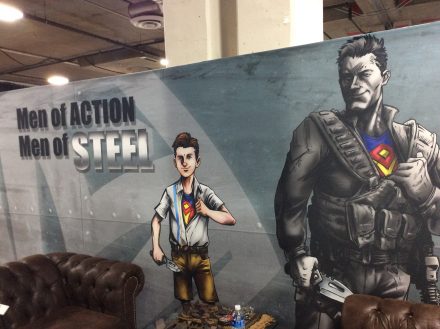 MKT USA, a division of Medford Knife & Tool, has a display of some wicked looking knives made of heavy-duty materials at their SHOT booth.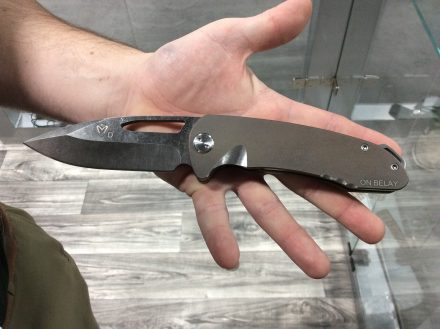 This is the On Belay. It features a titanium handle and D2 tool steel blade coming in at just over 3″, with an overall length of 8.5″. The back strap is also made of D2 tool steel.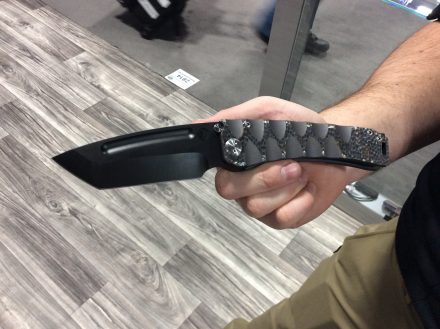 The Maurader features a titanium grip, and stainless hardware, with a 3V steel Tanto-style blade. The grip has been custom sculpted to improve grip surface and visual appeal.