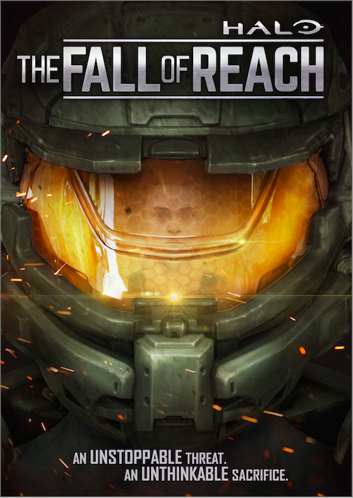 November 18th 2015, London, UK – Content Media is set to release the highly anticipated Halo: The Fall of Reach on VOD across The UK, Europe, Scandinavia, Australia, Asia, Africa, and South America, on December 1st 2015.
After releasing the live action features Halo 4: Forward Unto Dawn and Halo: Nightfall, Content Media is ready for the next chapter of the epic Halo saga: On December 1st, the animated feature Halo: The Fall of Reach will reveal the beginning of the well-known science fiction universe on DVD, Blu-ray and VOD.
Based on the Halo novel of writer Eric Nylund, the 65-minute feature tells the dramatic tale of the origin and intrigue behind the SPARTAN program that propelled characters like the Master Chief and Dr. Catherine Halsey into the pantheon of Halo lore. The story reveals the events that brought Master Chief and Blue Team together, including their Spartan training and their daring mission to strike back at the Covenant during the first days of the deadly alien invasion.
The animation is produced and directed by SEQUENCE, the award-winning Vancouver-based animation studio responsible for the "Terminals" featured in Halo 4 and Halo 2: Anniversary, and this marks their most ambitious and high-fidelity Halo animation yet.
With more than 65 million sold copies Halo is an award-winning collection of properties that have transcended video games and grown into a global entertainment phenomenon. Halo: The Fall of Reach will available to rent or buy on December 1st 2015.