Is it just me, or does this shotgun look awfully familiar? Huh. I must be imagining things. Anyway, Turkish firm UTAS has gotten into the bullpup shotgun market with the UST-15. It features a 14+1 capacity of 2.75″ shotshell via dual tubes, but it can also chamber 3″ rounds… Weird, I swear I've heard this somewhere else before. Back on topic, a selector switch allows the user to select which tube to feed from, or an option to alternate between the two tubes also exists.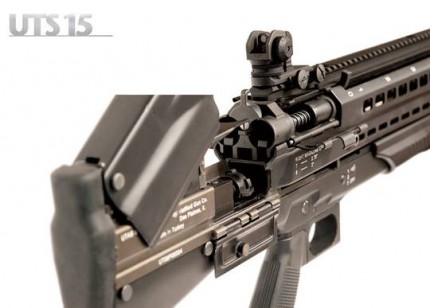 The body of the UST-15 is constructed from carbon fiber and features a full length picatinny rail for a variety of attachments. It already comes equipped with both forward and rear iron sights and the lower receiver features a built in button operated laser and light. The overall length is 27″ with a weight of 7.2 lbs.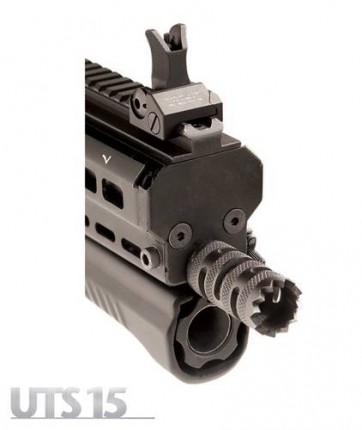 For those Americans salivating at the prospect of owning one, it's also being manufactured in the US. Yippy skippy! Now I know I've heard that before as well. But what other bullpup shotgun could have such similar traits?
Tags: Gun Pr0n