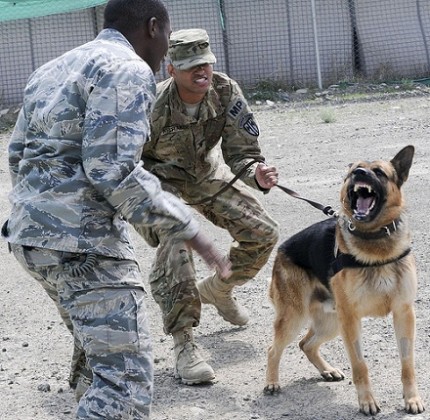 Image by U.S. Army. Used under creative commons license 2.0.
"Bagram Airfield, Parwan Province; 2011 – Crye, the Multicam Police Dog, catches a new airman who didn't get the memo."
Congratulations, Shane! Thanks for the hilarious caption. I'll get that patch out to you ASAP.
Everyone else, thanks for participating. Stay tuned for more chances to win something cool!