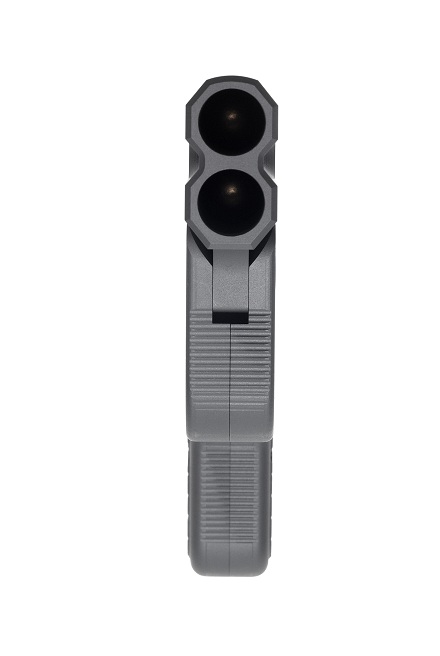 What is it exactly? It's .665 inches wide, 3.9 inches tall, and ultra concealable. More info to come later.
Update: it is the Heizer Double Tap, a derringer-esque .45 ACP pistol and the first pistol available from firearms manufacturer Heizer Firearms. It's constructed from 100% titanium and contains a number of interesting features including a hammerless design, ported barrel, integral grips that allow for storage of two additional .45 ACP rounds, and an 'auto eject break-action' thumb latch. It's also made in the USA, and isn't afraid to remind you as such: ST. LOUIS MO, USA, EARTH is stamped on the side of the pistol.
Thanks to Laura Burgess Marketing for the photo.
Tags: Gun Pr0n