If you watch Top Shot at all, you probably remember Sara Ahrens. She is a patrol sergeant with the Rockford (IL) Police Department and appeared on Top Shot Season 3. Recently she had occasion to try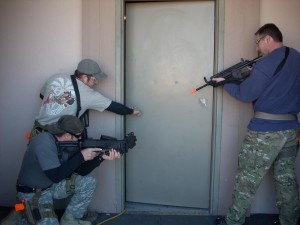 out the "Corner-Shot", an oft-maligned and largely piece of kit. Here opinion is below. It's interesting that she very politely points out where someone showed a lack of understanding towards the specificity and niche use of the Corner Shot. Was it truly a lack of understanding? Yes, it certainly was. You can be really good at something and still be ignorant of others. Many of us have been shooters, some in Tier One, high end units. We absolutely respect that, but that doesn't make any of us the grand master of tactics. Blithely disdaining a piece of equipment, or a TTP, without taking into account the context in which it is intended to be used, is just foolish.
Case in point (true story): police officers from a tactical unit were training on a deliberate search operation to take a barricaded suspect. They moved slowly, doing a precision search, using shields and mirrors. An observer, friend to some of the officers and hailing from a very specialized, widely recognized military special operations unit, was beside himself. Coming as he did from a "speed, surprise, violence of action" mindset, he was concerned (not critical) that the officers were training to fail or unnecessarily endangering themselves. Once they pow-wowed about it and put him in the bad guys place in the context of that mission and that threat he came around to it. He then showed the officers involved a movement technique they quickly learned to like. Both sides came away improved because they had an open mind and understood CONTEXT. Would you use the Corner Shot against multiple troops in the open? No, and you wouldn't use it against an AFV either. Nor do you always frag a room, used a scoped .308 for CQB or mirror every corner when you're responding to an active shooter event.
In any case, we know there are a number of real steel shooters that read Tactical Fanboy. Do yourselves a favor. Check out War Sport. Read Sara's blog. Keep an open mind and learn CONTEXT whether you're carrying concealed or just doing battle in a MilSim operation.
"Getting the CornerShot sent to me was better than getting to shoot it on Top Shot, because I had access to shooting it more than I would have had on the show, allowing me some "alone time" with it. I can only correlate the anticipation I felt awaiting the arrival of the CornerShot with the anticipation I used to feel as a child the night before Christmas. When I got a tracking number, I was so excited that I only got about two hours of sleep that night…"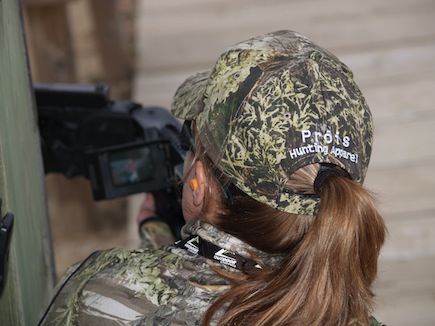 Tags: Corner Shot, Sara Ahrens, War Sport