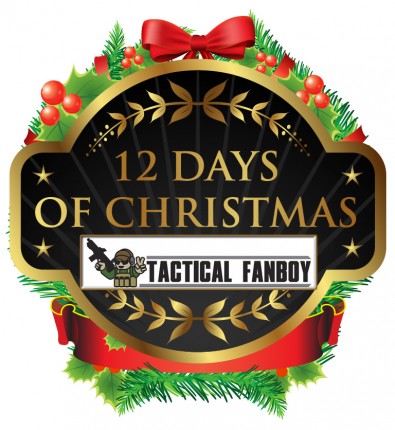 We told you that it would pay to be observant! This afternoon's prize is the Double Decker TACO from High Speed Gear Inc. Four of you will be receiving one of these bad boys.
The Double Decker TACO Magazine Pouch is a versatile mag pouch that will not only hold a wide variety of rifle magazines but also has room up from for a pistol magazine or similar sized objects such as flashlights or knives/multitools.
Don't forget, today's winners as well as every other winner, will receive a 2012 Tac Girls Calendar. (Just the calendar, not any of the girls)
To Enter
In the comment section of THIS post, here on Tacticalfanboy.com tell us your favorite rifle. In a few hours we'll close the comments section and randomly select a winner. Don't dilly dally. We could close comments at any time. And, remember to use a valid email address so we can inform you in case you win. One entry per email address per contest. You have to enter each one separately in order to win.
Tags: 12 Days of Tactical Christmas, BOLO Report, High Speed Gear Inc, HSGI, Soldier Systems Daily