Note: TFB is happy to share this article from Red2Alpha, long-time reader of Tactical Fanboy and ardent Cylon-hater.
I have stated publicly that I will not rest until the Cylon threat to humanity is recognized for what it is: A slow, creeping plot that if not stopped will eventually see the human race reduced to near extinction and for those who do survive, a life of slavery to their silicon based overlords.  Do your part to prevent humanity from entering that dark night by sharpening your skills with this Cylon Centurion target poster.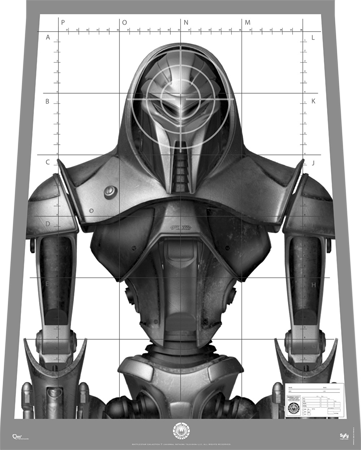 The 18 1/2"x22 1/2" poster is reproduced using the digital files used on the television series Battlestar Galactica to give you a screen accurate target. The poster is printed on 60-pound flat-finish paper and cut in the same distinctive trapezoidal shape that all Colonial paperwork is cut in.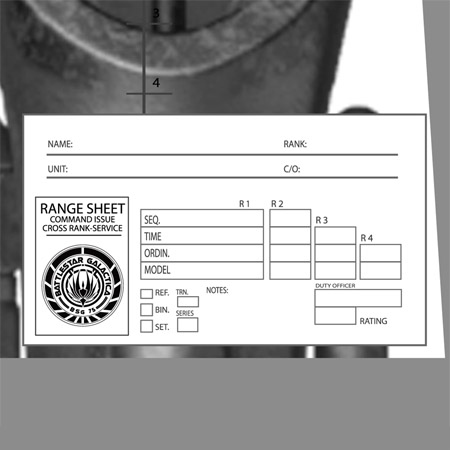 The bottom right side features a date sheet so you can record your scoring, times, and what type of weapons and ammo used on the range.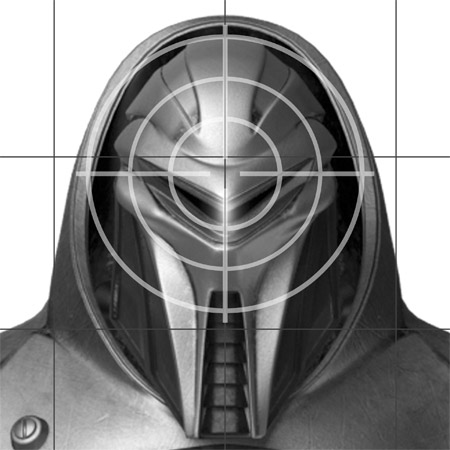 The poster is from QMx and goes for $9.95.
Tags: Battlestar Galactica, Cylon Targets, Cylons, Red2Alpha