Brighton, CO, September 2013– Rio Grande Custom Grips announces their move in to full custom design handgun grips (also known as stocks). If it is a customer supplied image, logo, text, photograph or whatever, Rio Grande can get it on your favorite handgun's grips.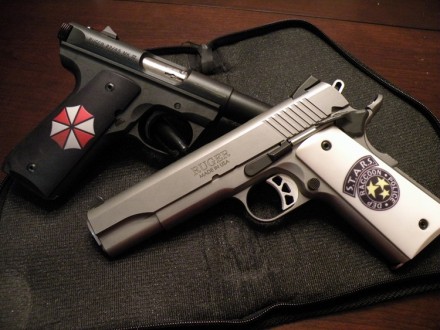 This gives proud handgun owners the ability to say their thing on their grips and for a surprisingly low price. How low you ask?
Well, the initial design and production setup and application of the image into the first pair of handgun grips is only $112.95 and you get a set of finished personally customized grips.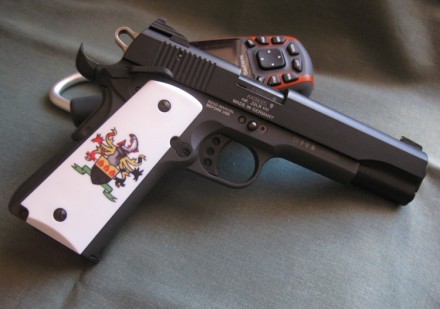 After that first pair and custom image set up the price drops to their regular $54.95 for subsequent grips you may want. And if at that time you only wanted the first pair and later want more with that same image, they keep your information on file and you pay ONLY their regular price of $64.95 for a single pair and $54.95 each for multiple pairs!
And if you order in volume such as for a unit, organization, association, company or whatever, they have excellent volume discounts available.
Tags: Rio Grande Custom Grips