The LaserLyte Laser Plinking Can Set provides hours of entertainment while instilling valuable training skills.
COTTONWOOD, AZ (November 2013) – LaserLyte, innovators in firearms laser technologies, is proud to introduce the innovative and entertaining Laser-Plinking-Can. When hit with a laser from any of the LaserLyte training cartridges or other laser trainer tools, the cans react by jumping up and falling over just as a real can would. This reaction is all powered by a 9V battery (included) and a spring loaded plunger released by a solenoid. To reset the cans, simply stand them up and depress the plunger.
The LaserLyte laser reactive Laser Plinking Can Set provides hours of training and entertainment indoors or outdoors without the cost of ammunition or the clean-up of cans after the fact! Laser Plinking Can Set is sold in a three-pack with three 9V batteries included. One battery will tip the can over about 8,000 times.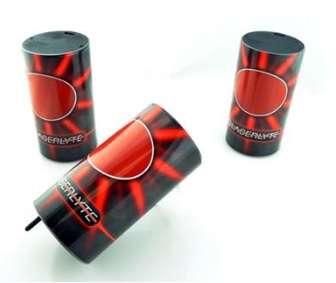 LaserLyte Tip Over Can (TLB-BWC) Specifications:
Weight: 4.25 ounces/.12kg
Length: 3.82 inch/9.7 cm
Diameter: 2.00 inch/5.1cm
Battery: 9V
Battery Life: 8,000 Tip Overs
MSRP: $104.95
The LaserLyte Laser Plinker Can gets sport shooters and professionals on the target faster, increasing accuracy and overall hits. For more information visit www.laserlyte.com.
Tags: LaserLyte